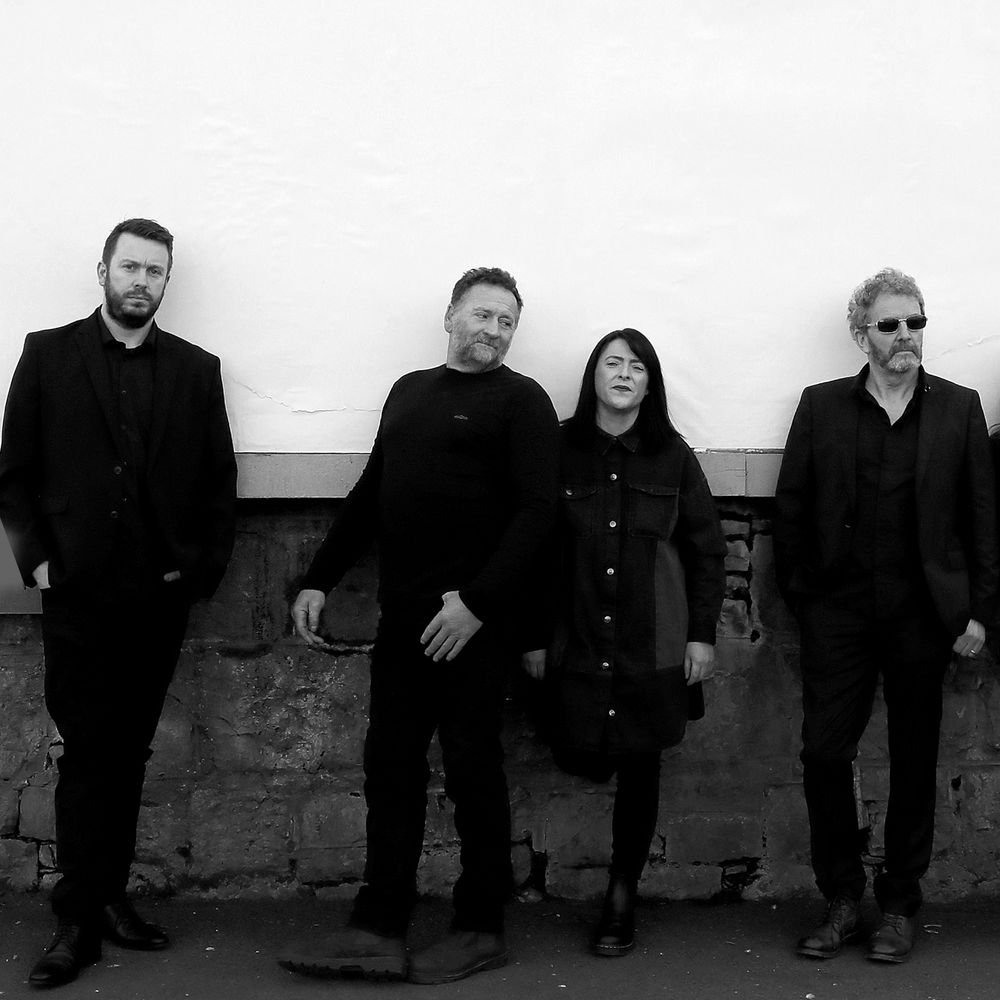 Biography
The Lost Messiahs
The Lost Messiahs have announced that they will release their third studio album Connected to the Real early 2023. 
The band  will release a new single ahead of the album launch entitled ' Brownsfield' in March 2023. The single was produced in Golden Egg Studios by Ollie Plunkett, has been mixed by multi- award winning producer Chris O' Brien, and mastered by Greb Calbi, Sterling Sound ,New York. The song has been going down really well at their live shows and was the highlight at their packed gig in the Mindfield Arena,  Electric Picnic in 2022. The band have already released two critically acclaimed singles from the new album' Place in my Heart' and Searching in Mirrors'. 
There has always been a mystical spiritual connection in The Lost Messiahs music. On the first album they collaborated with the monks from Glenstall Abbey on their beautiful track Soulstar. They followed that album with Deconstruction of the Mind , an album  laden with songs that beautifully explore the inner workings of the mind in search for new meaning ,new direction. The production is rich laden with fat immersive synths and atmospheric guitars. Bands like Mercury Rev , Spiritualised, The National, War on Drugs have always inspired the band  with their similar rich atmospheric landscapes . 
The band  have received excellent reviews to date  including a write up in the Sunday Independent by Barry Egan- 'The Lost Messiahs have a distinct sound with echoes of Mercury Rev and The National' . Their music has  been played by Dave Fanning, Dan Hegarty and John Creedon, RTE; has been playlisted by Radio Nova and many regional stations; and selected as song of the week on Joe.ie. 

The band was formed by songwriter and guitar player Ollie Plunkett. Ollie has always written and played original music and has played in festivals and venues all over Ireland. The other members of the band share the passion for playing original music and all share an ambition to get the music out to a wider audience. The band have released two critically acclaimed studio albums to date 'Soulstar' and 'Deconstruction of the Mind' and are about to release their third studio album ' Connected to the Real'. 
The Lost Messiahs toured extensively in 2022 playing at some cool venues including  Cleere's Theatre Kilkenny, Crane Lane Theatre, Cork , Midlands Prison Portlaoise and to a  packed headlining gig in the Mindfield Arena, Electric Picnic, Friday 2nd September. They have always remained independent  and like to pursue the road less travelled. As a response to the absence of gigs during COVID ,the band organised  their own gigs at really cool venues including the Malthouse Stradbally , Ballykilcavan Brewery, Timahoe Round Tower Heritage Centre and Hook Head Lighthouse in Wexford.  The band are already confirmed to play two of Ireland's biggest festivals this year, Forest Fest and Electric Picnic.
The Lost Messiahs are made up of experienced musicians who all have a rich musical pedigree in their own right. 
James O' Connor - Vocals/Acoustic Guitar, 
Ollie Plunkett  - Electric Guitar /Backing Vocals
Eamonn Duff  - Bass /Backing Vocals
Martha Cummins - Drums/ Backing Vocals